Join us on Tuesdays in the Detroit Shoreway Neighborhood for Season 2 of….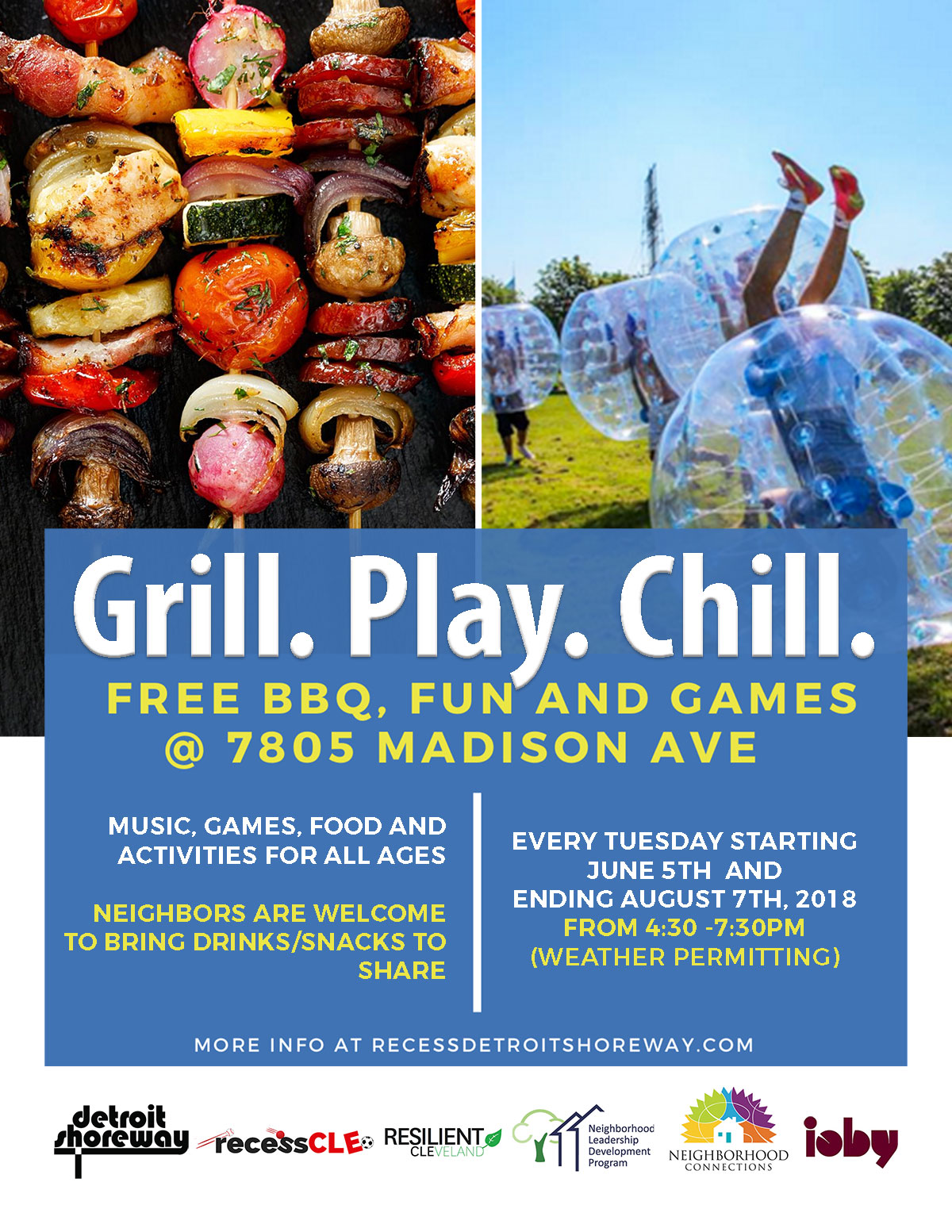 "Grill. Play. Chill".

FREE BBQ, Fun, and Classic Recess Games (with a twist) for all ages. Bring drinks and/or snacks if you would like.

Venue: 7805 Madison Avenue, Cleveland, OH 44102
Starts At: 2018-06-05T16:30:00
Ends At: 2018-08-07T19:30:00
Interested in attending or volunteering, please visit: https://www.eventbrite.com/e/grill-play-chill-ffree-bbq-fun-and-games-tickets-48573682191
The following two tabs change content below.