Join us on Wednesdays as Recess Cleveland makes an appearance in Jefferson Park. There will be…
FREE LIVE MUSIC
FREE Games and Contests.
Beer Garden, Snacks, and FUN.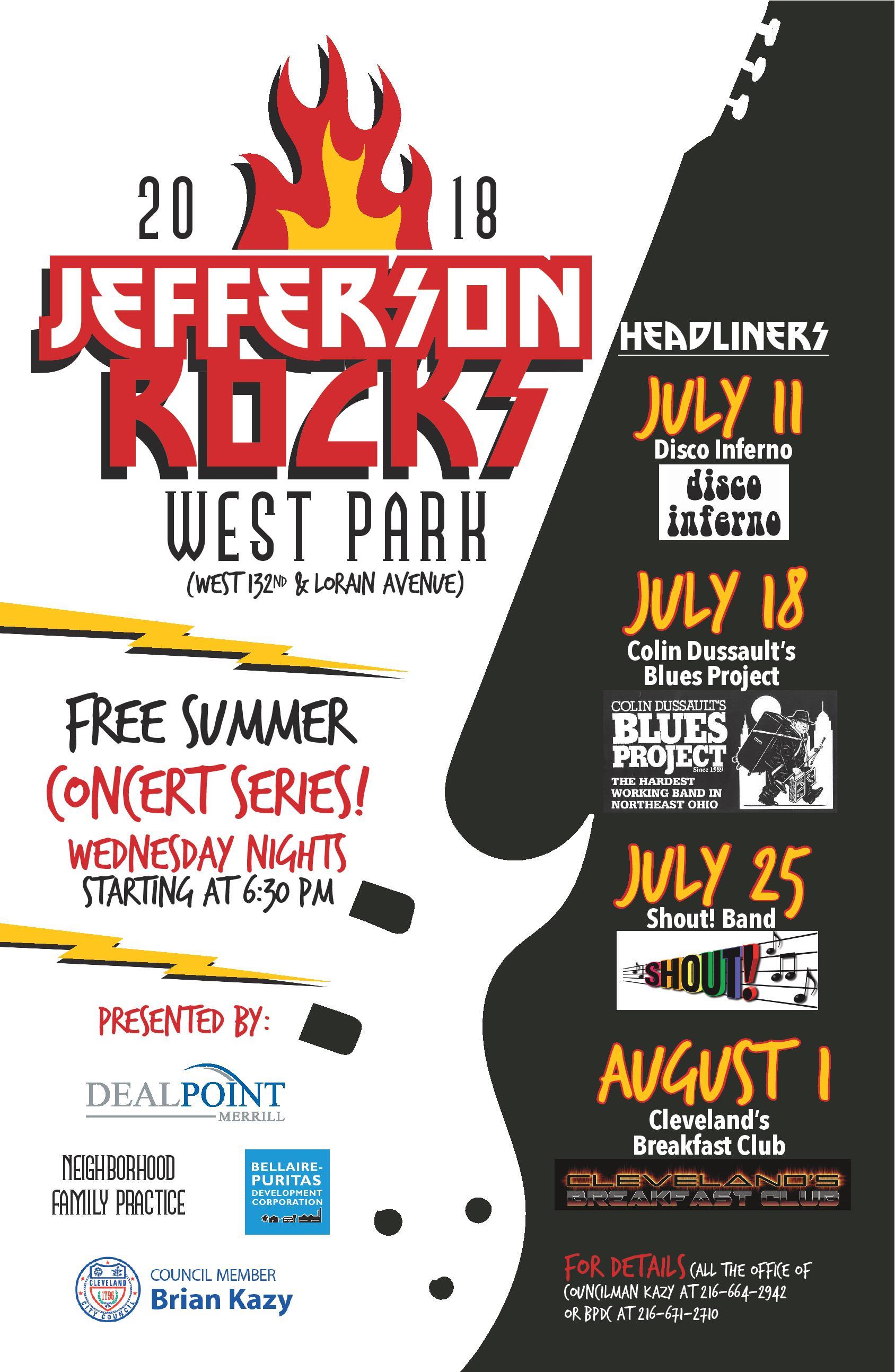 Lot's of fun activities including music, games, bounce houses, zorbs, and more.
At the event, we'll also play old school intergenerational recess activities like kickball, and dodgeball – and cool interactive activities like bubble soccer, where players wear inflatable bubble suits that allow them to safely bounce off one another and roll over completely (check out the link here:https://www.youtube.com/watch?v=8qKr91PbjWk.)

And just in case you're hungry, there will be some of Cleveland's best food trucks offering delicious food options.
Bring the WHOLE family!
Venue: 3501-3691 W 133rd St, , Cleveland, OH 44111
Starts At: 2018-07-18T18:30:00
Ends At: 2018-08-01T21:00:00
Interested in attending or volunteering, please visit: https://www.eventbrite.com/e/jefferson-rocks-free-summer-concert-series-in-west-park-frecess-cleveland-tickets-48573237862
The following two tabs change content below.