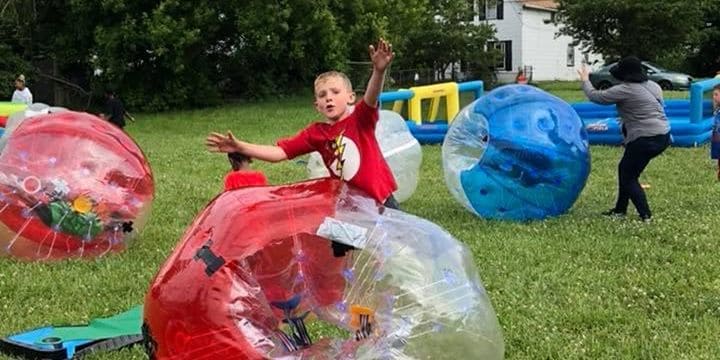 Grill. Play. Chill – Community Field Day and Recess
Want to make your summer even more fun?!? Gather your family and join us every Tuesday for…
FREE Recess / Field Day games (kickball, dodgeball, etc),
FREE food,
Contests,
Bounce Houses,
Community Building,
and more…
This event was made possible by Councilman Matt Zone, the Detroit Shoreway Community Development Organization, Neighborhood Leadership Development Program, IOBY, Neighborhood Connections and supporters like you.
FAQs
How much does it cost?
100% Free, but donations are welcomed. Feel free to donate when you RSVP or on our website: https://recesscleveland.com/donate.
Why do we do this?
We believe recess is a fun way to get families to drop their phones, exercise, relieve stress and socialize.
Do I need to bring anything?
We'll have plenty of water and some food on hand. Bring food or drinks to share and chairs if you can. Hope to see you on Tuesdays this summer for tons of fun activities!
Interested in sponsoring this event?
Visit https://recesscleveland.com/grillplaychill/ for more information.
Want to volunteer?
We understand that you may not be able to stay for the entire event, so feel free to volunteer for as long as you can. We love volunteers and we made it super easy to register as one. Visit https://recesscleveland.com/volunteer/ to register.