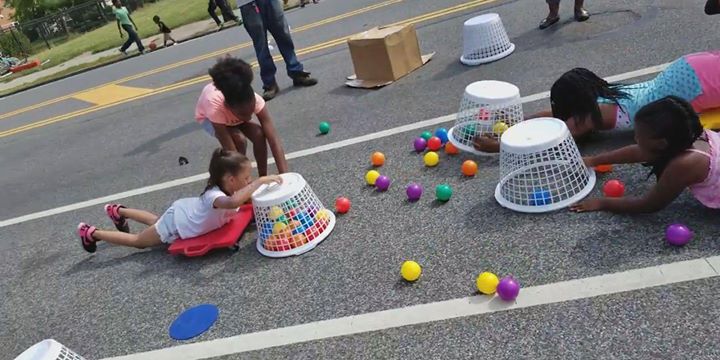 Recess at Open Streets Cleveland in the Glenville Neighborhood
Join us in Glenville, the birthplace of Recess Cleveland, for the third Open Streets event of summer! Come out and bike, play, and dance on car-free streets. Formerly ciCLEvia, Open Streets is excited to return to the Glenville Neighborhood for a free afternoon of fun, no matter your age or ability. Stay tuned for more updates on all the fun Open Streets Cleveland and Recess Cleveland has to offer!
Want to volunteer?
We understand that you may not be able to stay for the entire event, so feel free to volunteer for as long as you can. We love volunteers and we made it super easy to register as one. Go ahead and RSVP, but when you do be sure to select 'volunteer' when you RSVP so our Recess Coordinator(s) know you're coming.