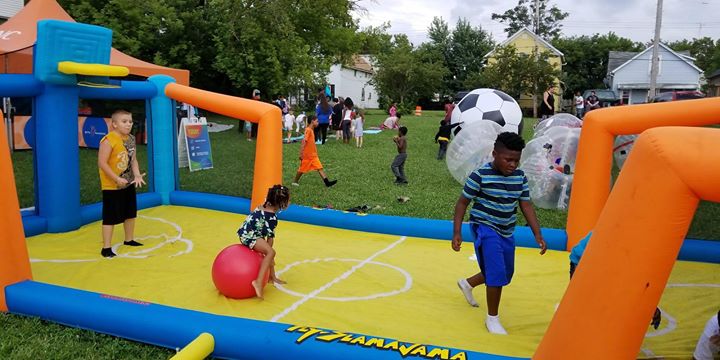 Recess on West 25th (food trucks, bounce houses, zorbs, and recess games)
Recess Cleveland will be joining La Placita Cleveland and Open Streets Cleveland on August 18th! La Placita will be held at its usual location in the US Bank lot at 3104 West 25th and Open Street CLE will take place along West 25th between Clark Avenue and MetroHealth Drive. Open Streets will close down West 25th to motorized traffic and open the street to walking, running, biking, and all other forms of activity! Open Streets will take place from 1:00 pm to 5:00 pm.
Join us in celebrating our community at La Placita 2018! La Placita, a project of La Villa Hispana, is a Latino themed open-air market in the heart of Cleveland's Latino community. La Placita includes live entertainment, traditional Latin foods, interactive art and artisan vendors!
Want to volunteer?
We understand that you may not be able to stay for the entire event, so feel free to volunteer for as long as you can. We love volunteers and we made it super easy to register as one. Go ahead and RSVP, but when you do be sure to select 'volunteer' when you RSVP so our Recess Coordinator(s) know you're coming.