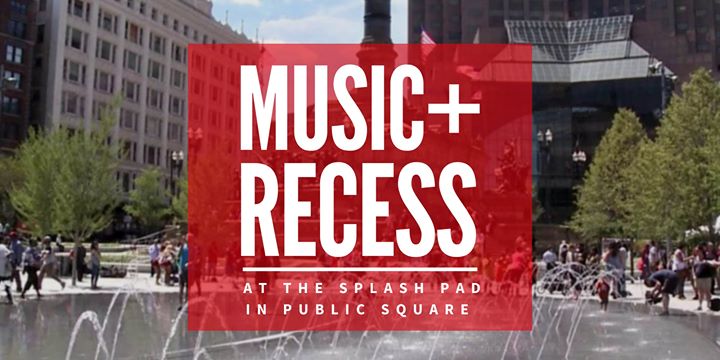 Music+Recess in Public Square
Join Recess Cleveland as we fill the splash pad up with Recess Games this Saturday
Join the musicians of CollectivExpress and the fun experts from Recess Cleveland as they use sports, activities, games, arts & crafts, and music to help families exercise, relieve stress and connect with the community. Meet Recess Cleveland by the Splash Pad. This event is free and open to everyone.
FAQs
How much does it cost?
100% Free, but donations are welcomed. Feel free to donate when you RSVP or on our website: http://recesscleveland.com/donate/.
Want to volunteer?
We understand that you may not be able to stay for the entire event, so feel free to volunteer for as long as you can. We love volunteers and we made it super easy to register as one. Visit https://recesscleveland.com/volunteer/ to register.
Why do we do this?
We believe recess is a fun way to get families to drop their phones, exercise, relieve stress and socialize.
Interested in sponsoring this event?
Visit http://recesscleveland.com/sponsor for more information.